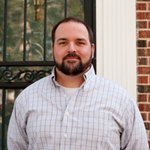 About JL Harris Enterprises
JL Harris Enterprises, LLC was founded in the fall of 2010. The main goal at the time was to offer project management services to real estate investors in the Denver Metro area. As time went on JL Harris began to expand in to custom infill home projects and large pop-top style remodels. Today JL Harris Enterprises is a full service General Contractor serving custom clients and investor clients alike. JL Harris emphasizes trade relations and customer service to provide the best finished projects possible. In 2015, JL Harris expanded its operation and founded Harris Commercial Construction to begin offering commercial general contracting as well. With a diverse project set JL Harris Enterprises and Harris Commercial Construction are always looking for the best way to optimize our building process and create some of the best projects in the Denver Metro Area.

About Jon Harris
Jon started his building career in 2005 after receiving his BS in Building Science from Auburn University. He has worked for several large track home builders in both Virginia and Colorado. Having moved to Colorado in 2006 he quickly fell in love with the Front Range and the Colorado mountains. Since starting JL Harris Enterprises Jon has worked hard to better himself as a builder and businessman. He attended UC Denver and received his MBA and an MS in Management. In his spare time, Jon both plays and coaches lacrosse. He also enjoys the typical Colorado activities like, Skiing, golfing, and hiking with his dog.